2022
Between Oct 3rd and 8th we came together at Hotel Bollmannsruh for our third retreat. Besides status reports on ongoing research projects by our doctoral researchers we enjoyed the mini lecture series on conformal field theories by Prof. Dr. Susanne Reffert from Bern university.
Hotel Bollmannsruh is beautifully located at Beetzsee in Brandenburg and offered a well equipped and relaxing venue for our retreat: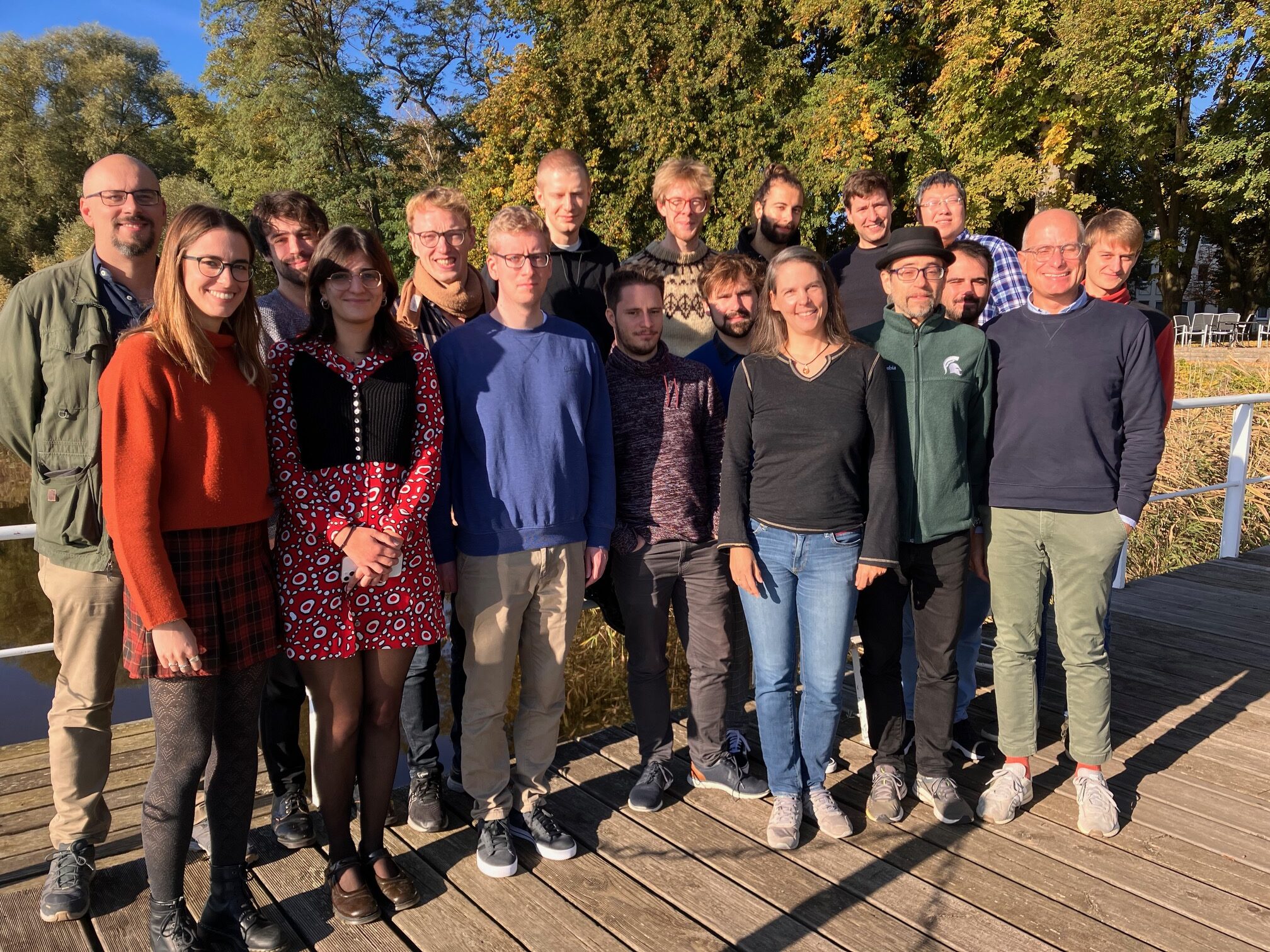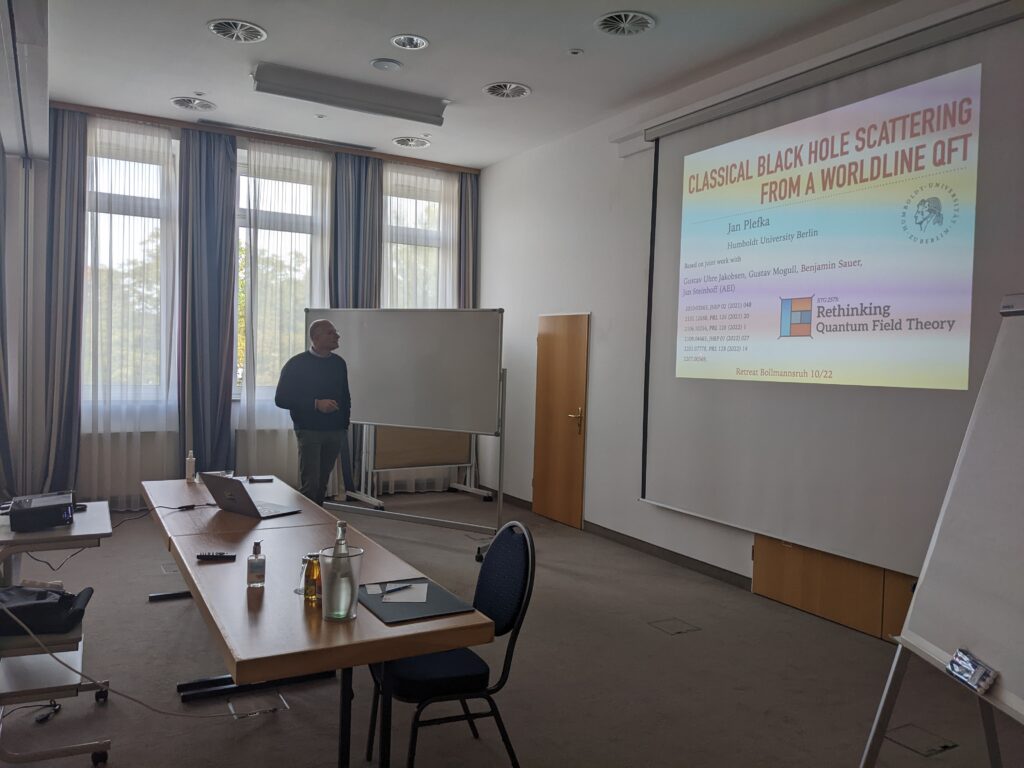 2021
Our second RTG retreat will take place in person  from Nov 1 to Nov 4 at the Schloss Steinhöfel (http://www.schloss-steinhoefel.de/). 
The scientific program can be found here: RTGretreat-2021-programme
2020
Due to the corona pandemic our first retreat is replaced by an online meeting (via zoom) on
Nov 12 from 09.00 to 12.30
Nov 13 from 09.00 to 12.30
The scientific program can be found here: RTG-retreat-programme