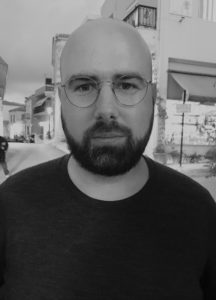 Currently, I am a PostDoc in the interdiscisplinary research project Mind the City! Kollaborative Exploration städtischer Umwelten anhand psychischer Gesundheiten* at the Institute of European Ethnology at Humboldt-Universität zu Berlin. Together with colleagues from psychiatry, we are tracing neighborhood effects on mental health in a case study of one street in Berlin.
In November 2021, I defended my PhD thesis at HU Berlin. Here, I have discussed current research on urban mental health and developed heuristics for empirically grounded and theoretically informed co-laborative inquiries within this domain.
My main interests are Social Anthropology of Science and Technology, Medical Anthropology, Urban Anthropology and Human-Environment Relations.
Contact: patrick.bieler@hu-berlin.de
Find me also at: ResearchGate | Institute of European Ethnology | ORCiD
Publications
2023
2022
2021
2020
2019
2018
2017
2016
2014