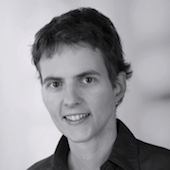 I am a research fellow at the Institute for European Ethnology at Humboldt-Universität zu Berlin and an occasional lecturer at the Department of Science and Technology Studies at the University of Vienna.
My current research is focused on knowledge practices and dis/ability in the context of mental healthcare and palliative care.
In the moment I am busy with two projects: One of them is a technology development project that aims at constructing a multi-sensor system for the prevention of pressure ulcers in palliative care. Based on empirical data on the everyday of care settings I introduce key social scientific conceptualizations of human-machine-interaction, care, practice, knowing, and learning into the development process.
The second project continues my long-term research in the socio-material orderings of dis/ability in the area of mental health and illness. Taking the introduction of psychiatric home treatment for acute crises as a case I investigate how lifeworlds outside of the hospital impact psychiatric knowledge making and expertise. At the same time I am interested in the ways in which places are made into a home and in understanding the enabling and disabling effects of these practices.
Contact: milena.bister@hu-berlin.de
Find me also at: ResearchGate | Institute for European Ethnology
Publications
2021
Minute/s Work: The Participation of Digital Data Objects in the Conjuncture and Disjuncture of Policy and Care Incollection
Svalastog, Anna Lydia; Gajović, Srećko; Webster, Andrew (Ed.): Navigating Digital Health Landscapes: A Multidisciplinary Analysis, pp. 151-171, 2021.
Formate des Ko-Laborierens. Geteilte epistemische Arbeit als katalytische Praxis Journal Article Open Access
Berliner Blätter: ethnographische und ethnologische Beiträge, 83 , pp. 87-105, 2021.
Gesundheitliches Gut-achten als soziomaterieller Prozess: Eine Praxeografie der Zuerkennung von gemeindepsychiatrischen Leistungen in Berlin Journal Article Open Access
Österreichische Zeitschrift für Geschichtswissenschaften, 31 (3), pp. 157-178, 2021.
2020
Distributing Reflexivity through Co-laborative Ethnography Journal Article Open Access
Journal of Contemporary Ethnography, 2020.
Moving and mapping (with) Actor-Network Theory (Review: Blok, A, Farías, I., & Roberts, C. (eds) (2019) The Routledge Companion to Actor-Network Theory, London: Routledge.) Journal Article
ephemera. theory and politics in organization, 2020.
Rezension zu: Groth, Stefan; Ritter, Christian (Hrsg.): Zusammen arbeiten. Praktiken der Koordination und Kooperation in kollaborativen Prozessen. Bielefeld 2019 Journal Article
H-Soz-Kult, 2020.
2019
Development of a modular Decubitus Prophylaxis System: DekuProSys Journal Article
Current Directions in Biomedical Engineering, 5 (1), pp. 277-280, 2019.
After Practice. Thinking through Matter(s) and Meaning Relationally. Volume I Collection
Panama Verlag, Berlin, 2019.
After Practice. Thinking through Matter(s) and Meaning Relationally. Volume II Collection
Panama Verlag, Berlin, 2019.
Current work in the Laboratory: Anthropology of Environment | Human Relations: Doing research in a more-than-thought collective Journal Article
EASST Review, 38 (2), 2019.
From the Collaboratory Social Anthropology & Life Sciences to the Laboratory: Anthropology of Environment | Human Relations Journal Article
EASST Review, 38 (2), 2019.
2018
The concept of chronicity in action: Everyday classification practices and the shaping of mental health care Journal Article
Sociology of Health & Illness, 40 (1), pp. 38–52, 2018, (online version published on October 5, 2017).
2016
Chronizität im Alltag der psychiatrischen Versorgung: Eine Forschungskollaboration zwischen Sozialpsychiatrie und Europäischer Ethnologie Journal Article Open Access
Zeitschrift für Psychiatrie, Psychologie und Psychotherapie, 64 (1), pp. 7–18, 2016.
The cosmopolitics of "niching": Rendering the city habitable along infrastructures of mental health care Incollection Open Access
Anders Blok, Ignacio Farías (Ed.): Urban Cosmopolitics: Agencements, Assemblies, Atmospheres, pp. 187–206, Routledge, Abingdon and New York, 2016.
2015
Choreografien klinischer und städtischer Alltage: Ergebnisse einer ko-laborativen Ethnografie mit der Sozialpsychiatrie Journal Article Open Access
Zeitschrift für Volkskunde, 111 (2), pp. 214–235, 2015.
2014
Alltag in der Psychiatrie im Wandel: Ethnographische Perspektiven auf Wissen, Technologie und Autonomie Collection
Panama Verlag, Berlin, 2014.
2011
Discovering informed consent: A case study on the practice of informed consent to tissue donation in Austria Incollection
Christian Lenk, Nils Hoppe, Katharina Beier und Claudia Wiesemann (Ed.): Human Tissue Research: A Discussion of the Ethical and Legal Challenges from a European Perspective, pp. 169–178, Oxford University Press, Oxford, 2011.
2009
"Jemand kommt zu Dir und sagt bitte": Eine empirische Studie zur Gewebespende im Krankenhauskontext Journal Article
Österreichische Zeitschrift für Soziologie, 34 (2), pp. 72–78, 2009.
Refusing the Information Paradigm: Informed Consent, Medical Research, and Patient Participation Journal Article
Health, 13 (1), pp. 87–106, 2009.
2008
Zeit und Partizipation im transdisziplinären Forschungsprozess Incollection
Elisabeth Reitinger (Ed.): Transdisziplinäre Praxis: Forschen im Sozial- und Gesundheitswesen, pp. 35–46, Carl-Auer, Heidelberg, 2008.