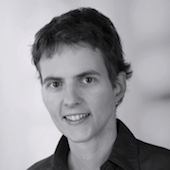 I am a research fellow at the Institute for European Ethnology at Humboldt-Universität zu Berlin and an occasional lecturer at the Department of Science and Technology Studies at the University of Vienna.
My current research is focused on knowledge practices and dis/ability in the context of mental healthcare and palliative care.
In the moment I am busy with two projects: One of them is a technology development project that aims at constructing a multi-sensor system for the prevention of pressure ulcers in palliative care. Based on empirical data on the everyday of care settings I introduce key social scientific conceptualizations of human-machine-interaction, care, practice, knowing, and learning into the development process.
The second project continues my long-term research in the socio-material orderings of dis/ability in the area of mental health and illness. Taking the introduction of psychiatric home treatment for acute crises as a case I investigate how lifeworlds outside of the hospital impact psychiatric knowledge making and expertise. At the same time I am interested in the ways in which places are made into a home and in understanding the enabling and disabling effects of these practices.
Contact: milena.bister@hu-berlin.de
Find me also at: ResearchGate | Institute for European Ethnology
Publications
2021
2020
2019
2018
2016
2015
2014
2011
2009
2008