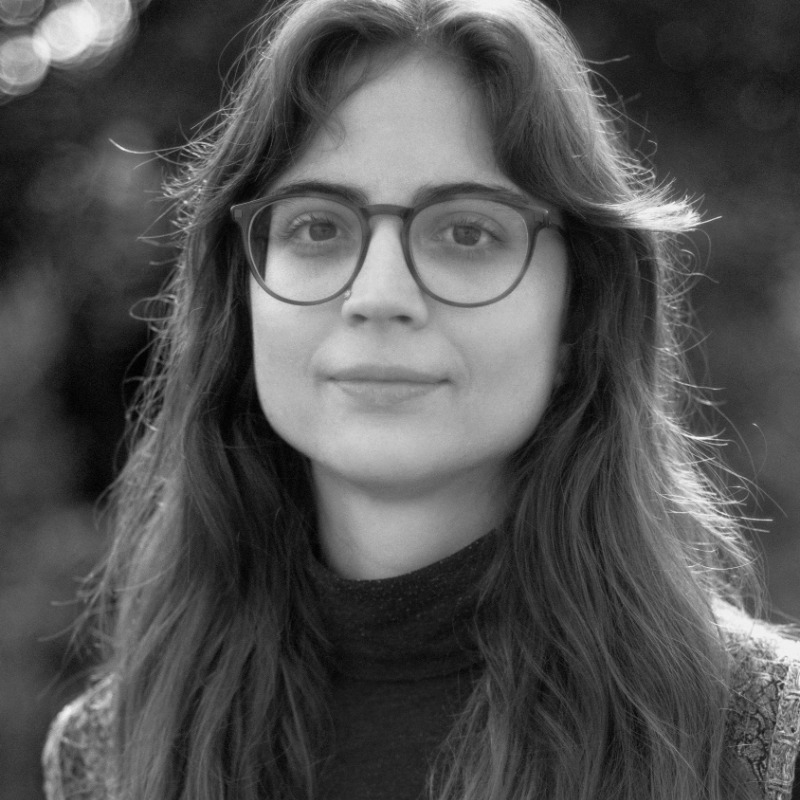 I am a visiting fellow at the Institute for European Ethnology at Humboldt-Universität zu Berlin with funding provided by DAAD scholarship. I am pursuing a PhD in Comparative Gender Studies at Central European University, working on the project "The Decolonial Cannibal and the Social Holobiont: The Politics of Ontology in Contemporary Theories Advancing Ecological Thinking".
My main research interests include feminist theories of the body, queer theory, continental philosophy, critical pedagogy, and contemporary art practices.
Contact: abril_ana@phd.ceu.edu
More information on my doctoral/habilitation research:
My project explores the political gestures in the ontological turns in the strands of medical and environmental humanities in STS, anthropology, new materialisms, and the discourses of Indigenous scholars. I identify how these different strands either relate to the decolonial claim of ontological multiplicity and plurality (the decolonial cannibal) or to the materialist theorization of an ontologically indeterminate and complex world (the social holobiont). The social holobiont and the decolonial cannibal represent two different corpuses of discourse that are in themselves not singular nor homogenous nor independent from each other. I approach my argument by looking into the ways in which ontologization takes place together with the employment of alimentary tropes across different texts. I argue that the gestures of ontologization of the figures of the decolonial cannibal and the social holobiont seem unable to examine the conditions of their own appearance or, in other words, to account for contemporary structures of power, such as class, race, gender, sexuality, and their intersections. Also, these complex ontologizations display the inability of addressing the subject of ethics. The reason I chose some strands over others is the focus on the notions of agency and subjectivity that problematize modernist ontology and its assumptions, concretely the human/non-human division. I refer to the method of my dissertation as an attentive reading doing deconstructive work. In other words, my methodology is influenced by the deconstruction of Jacques Derrida, particularly regarding the significance that the author gives to the rhetoric nature of the text, his reflections on metaphoricity, and, especially, the tropes of eating.
Publications
2022
Más Que Nudes: Autoetnografía de Una Resistencia Micropolítica a La Normatividad Sexual Durante El Distanciamento Físico Por COVID-19 Incollection
In: Myriam Oviedo Córdoba. (Ed.): Armenia, Quindío: Editorial Kinesis, 2022.
2021
Cannibalising Violence: Rethinking the Cannibal in Order to Theorise an Unthinkability of Sexual Violence Incollection
In: Giulia Champion (Ed.): Warwick Series in the Humanities. London and New York: Routledge, 2021.
2019