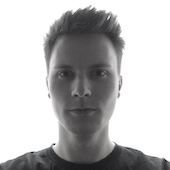 I was a graduate student of the masters program of the Institute for European Ethnology at Humboldt-Universität zu Berlin until mid 2019. Until mid 2018, I also worked there as a student assistant. I was responsible for maintaining the lab's website and making many of the lab's publications open access.
Currently, I work as a scientific librarian at the academic library of Humboldt-Universität zu Berlin, where my area of expertise is publishing and open access especially. I advise researchers and create resources on these topics. My background in the social sciences and in anthropology comes in handy when working on the challenges that the humanities and social sciences are faced with in the transition to open access.
For other activities and publications, check my ORCID record.
Publications