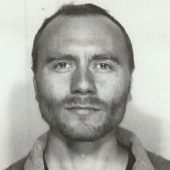 I'm a medical doctor and anthropologist who conducts ethnographic research at the intersection of Clinical Medicine, Medical Anthropology and Science & Technology Studies. A graduate from the Institute for European Ethnology, I currently work as postdoctoral researcher at the Institute for the History of Medicine & Science Studies, University of Lübeck. As part of a multidisciplinary team I investigate the Meanings and Practices of non-invasive Prenatal Genetic Diagnostics in Germany and Israel. Previously, I worked at the Department of Pediatrics of Charité University Medical Centre in Berlin and at CERMES3 – The Research Centre on Medicine, Science, Mental Health and Society in Paris.
Since 2006 I am conducting a longterm ethnographic study on the "Practices of everyday life with a chronic illness" in collaboration with a community living and working with cystic fibrosis. In other projects I looked at the entanglements of clinical and scientific work in the negotiations around the emerging diagnostic label "at-risk mental state" in french- and germanspeaking societies, and the Negotiations of agency and deservingness between 'improper users', medical staff and diagnostic infrastructure in the Emergency Department.
Contact: reinsch@imgwf.uni-luebeck.de
Find me also at: Academia Ι Researchgate
Publications
2021
2020
2019
2018
The Ecology of Care in Cystic Fibrosis. Identification, decision making and learning in a community living and working with a rare chronic illness Journal Article
In: Curare – Journal of Medical Anthropology, vol. 41, no. 1+2, pp. 111-129, 2018.
2016