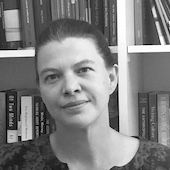 I am Professor for Digital Anthropology and Science and Technology Studies at the Institut for Cultural Anthropology and European Ethnology at Goethe-University since 2020.
Before, I was a research fellow at the Institute for European Ethnology at Humboldt-Universität zu Berlin.
My research interests comprise the Social Anthropology of Science and Technology, legal anthropology, medical anthropology and urban anthropology.
Over the last years, I have conducted research at the intersection of Social Anthropology and Science and Technology Studies: in the fields of mental health, psychiatry and urban care infrastructures; and the development of intelligent technologies in the medical domain. I have high interest in collaborative (or: co-laborative) research with partners from the life sciences, legal sciences and technical sciences.
Contact: Klausner@em.uni-frankfurt.de
Find me also at: Goethe Universität | Humboldt-Universität
Publications
2021
2020
2019
2018
2017
2016
2015
2012