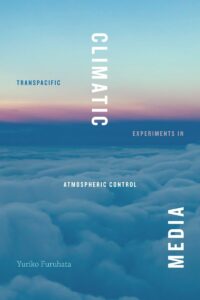 All events planned for this semester can now be found on the "events" page.
In our upcoming session on Thursday, 28 April (10:15am), we will have a joint reading of Furuhata, Yuriko (2022): Climatic Media:Transpacific Experiments in Atmospheric Control. Duke University Press.
Please read the introduction, conclusion and one chapter from that book.
The session will take place hybrid. We'll meet in the aquarium (room 107a) of HU's Institute of European Ethnology, and you'll also have the chance to join us virtually via Zoom. If you need access to the book or have not yet received a zoom link and want to join, please shortly contact Patrick Bieler.